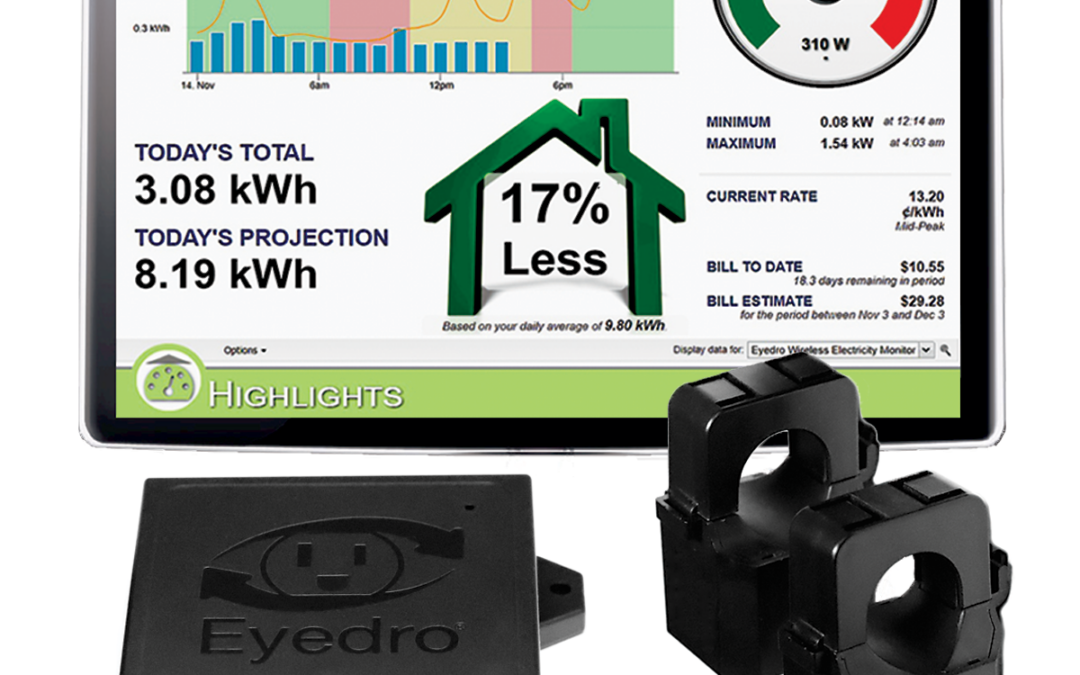 See your electricity usage and costs in real time from any web browser or mobile phone. The EYEFI-2 is WiFi connected and is capable of solar and electricity monitoring.  In combination with MyEyedro, the EYEFI-2 can monitor solar usage, base load power and appliance start up spikes. Using MyEyedro you will get comprehensive daily, weekly and monthly power consumption reports. The EYEFI-2 is easy to install and to use! 
With the EYEFI-4 you can monitor your electricity usage and solar generation at the same time, which allows you to compare and contrast your energy usage vs. generation. Even when the sun goes down, your Eyedro is still on duty monitoring your energy consumption.  An Eyedro Solar Energy Monitor is the best way to maximize your solar generation and in turn your energy savings!
When I moved my family to a large rural property, electricity immediately became a concern.  With sky-high rates and multiple outbuildings we needed insight into where our electricity was going. Eyedro's monitor provided exactly that!  Within hours we found the largest culprits, and by making small, data-driven changes to our consumption, we reduced our bill dramatically.
Kurt
My Eyedro Home Electricity Monitor has solved many mysteries around our family's electricity usage. We are so much more aware and often have fun looking for any current unnecessary power usage. I am confident this will pay for itself many times over in reduced utility bills.
Dave
After installing our Eyedro Electricity Monitor for our home, we quickly identified the AC as our energy hog! By making minor changes to our thermostat profile and habits we were able to reduce consumption and shift much of our cooling to off-peak hours – saving us money with negligible impact on comfort.
Stacey