Welcome to Eyedro News
Eyedro News is your source for the latest energy news and product information.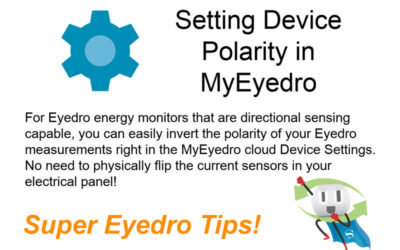 For Eyedro energy monitors that are directional sensing capable, you can easily invert the polarity of your Eyedro measurements right in the MyEyedro cloud software Device Settings. No need to physically flip the current sensors in your electrical panel!
read more