Welcome to Eyedro News
Eyedro News is your source for the latest energy news and product information.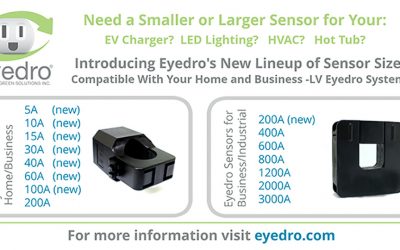 Introducing All New Eyedro Sensor Sizes Eyedro current sensors are now available in a range of sizes from 5A to 5000A. Do you need a smaller sensor for branch circuit monitoring?  Eyedro now offers 5A, 10A, 15A, 30A, 40A, 60A and 100A split-core current sensors.  200A...
read more