Food Processing – Brewing – EYEDRO Case Study:
Monitoring Energy to Save Money on Operations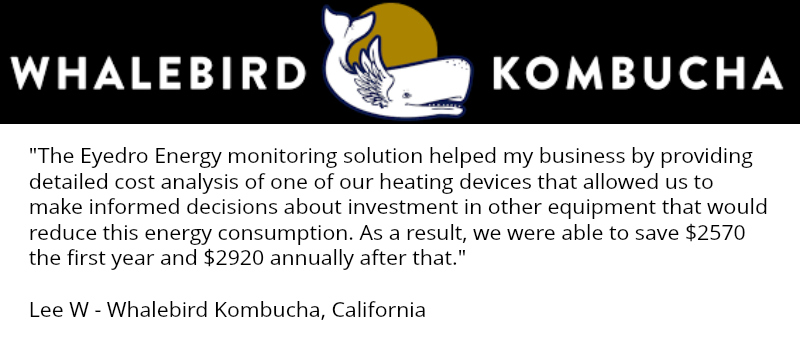 PROFILE:
Located in San Luis Obispo, California
14,000 square feet of Retail and Production
$10 – $15 saved per day on Energy Budget
Heater monitors for bill reconciliation
The PROBLEM:
Excessive power usage with their inline water heater used in brewing, Operations could not tell how much power through the generic reports from PG&E Power.
The STRATEGY:
Using the Eyedro device for simple cloud visibility to uncover the power spending about $4 on power per brew. With a 7 day a week operation it led to a savings of $2920/year.
The ROI:
The Eyedro Green Solutions ™ Energy Monitoring System was installed for only $350. With an annual savings of nearly $3000, payback was achieved in under 6 weeks.
The brewery can now monitor all types of Energy in one simple dashboard while at the same time compare readings with the Utility bills.
More information on Eyedro Business Electricity Monitoring systems.