MyEyedro User Guide v5
4.4.6.
Active/Inactive Alerts
Device Alerts are a helpful tool to keep you informed of any drops in service your device may experience due to a power or internet outage. Alerts can be configured to send out when a device loses communication with our servers and when that communication is restored.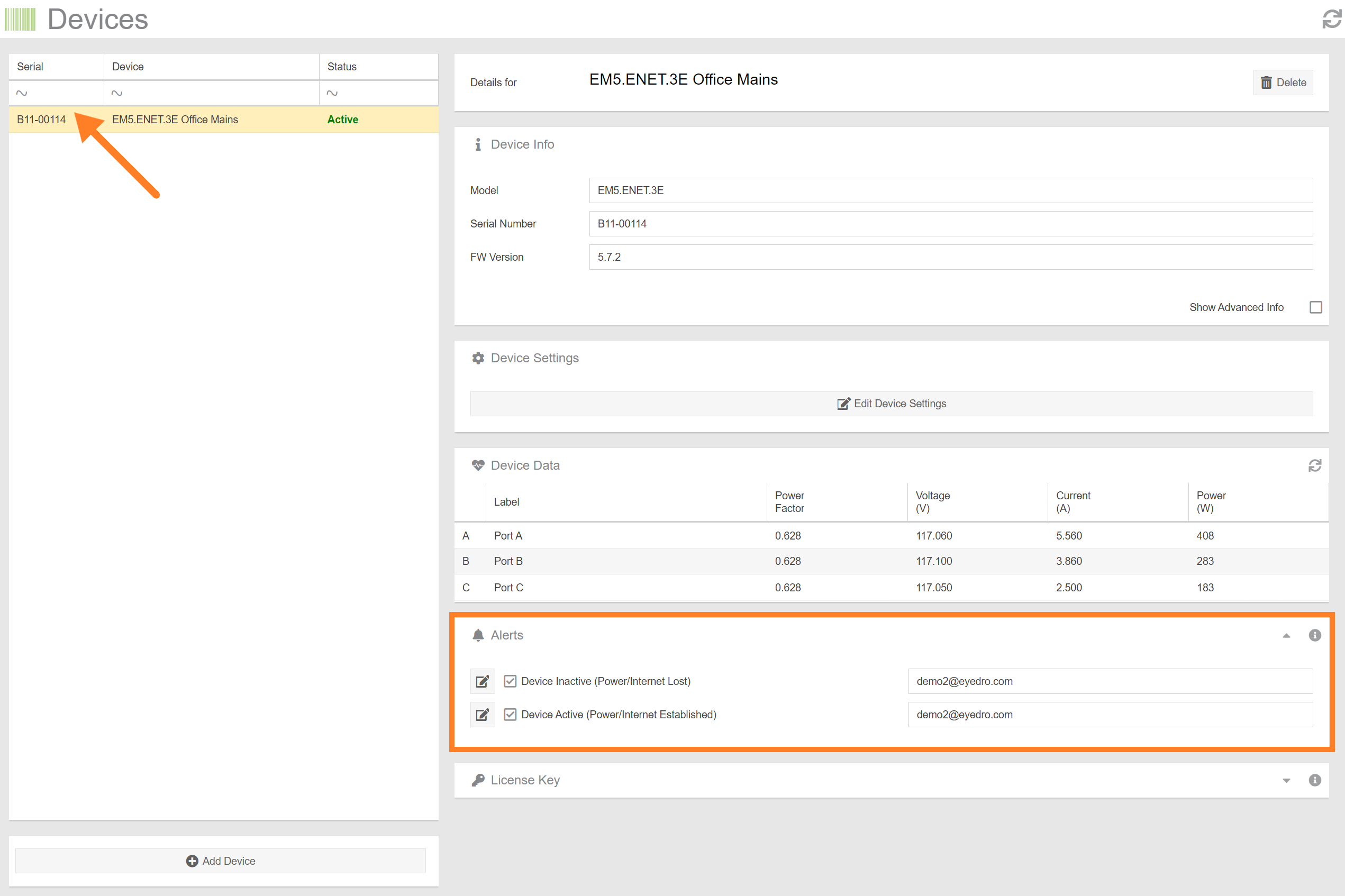 Open the Devices page under Configuration.
Select a Device from the list that you want to configure an alert for.
Expand the Alerts Panel if it is not already.
Click the edit button beside the alert type you intend to configure, this will expand the "Edit Alert" form.
Adjust the alert settings accordingly, checking the "Show Advanced Options" box will reveal additional options.
| | | |
| --- | --- | --- |
|   | Field | How It's Used |
| A | Dropdown Panel | Click to expand/collapse the Alerts Panel. |
| B | Alert Edit Button | Click the edit icon corresponding to the type of alert (Device Active/Inactive) you wish to configure. |
| C | Contact List | A comma separated list of emails to alert. |

| | | |
| --- | --- | --- |
|   | Field | How It's Used |
| A | Enable Alert | Enable/Disable the alert that is currently being configured. |
| B | Label | Required: A user defined label for the device alert. |
| C | Custom Message | A custom message to include in the email response. |
| D | Email Recipients | Required: A comma separated list of emails to be notified. |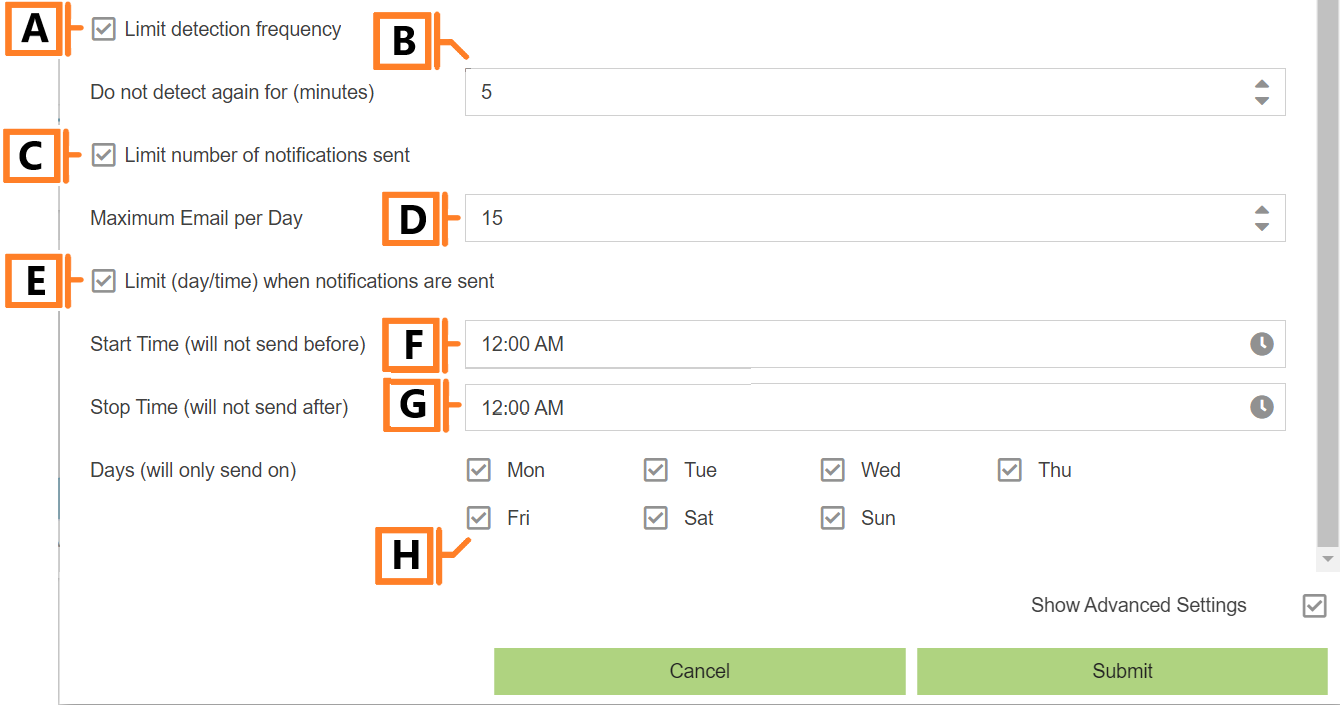 | | | |
| --- | --- | --- |
|   | Field | How It's Used |
| A | Limit Detection Frequency | Prevent alerts being sent multiple times in a short period. |
| B | Do Not Detect Again For | The cooldown period in minutes after the alert has been generated. |
| C | Limit Number of Notifications Sent | Enforce a max number of alerts to receive. |
| D | Maximum Email Per Day | A hard limit on the number of alert emails received for this event on a given day. |
| E | Limit When Notifications Are Sent | Enforce restrictions on the date and time when email alerts will be generated. |
| F | Start Time | Alerts will only be received after this time. |
| G | Stop Time | Alerts will only be received before this time. |
| H | Days | Alerts will only be received on days that have been checked. |
0
of
0
users found this section helpful