MyEyedro User Guide v5
4.6.2.
Add Report Profile
To add a Report Profile, direct to the Reports Page under Configurations. Under Report Profile List, click 'Add Report Profile'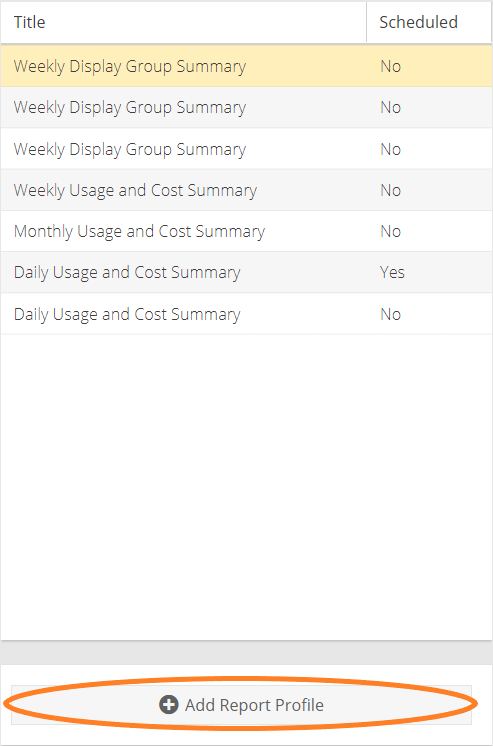 This will open a dialog box to create a new Report Profile, which will look like the following image. Adjusting the Report Type and Grouping will alter the form's fields.
Note: In-depth configuration options specific to each Report Type can be found within the Report Types section.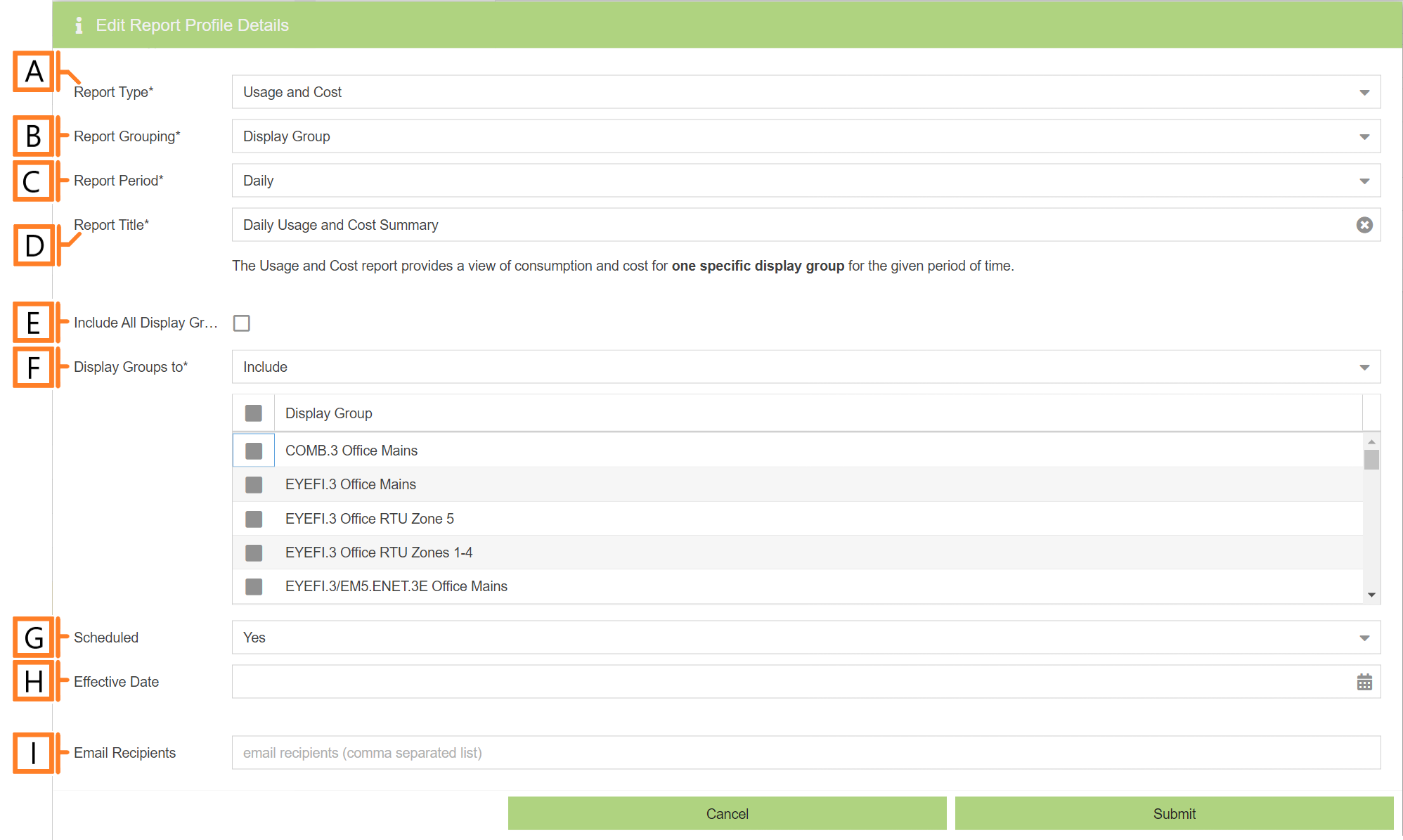 Field
How It's Used
A
Report Type
Specify the type of report to generate.
B
Report Grouping
Specify whether the report will use Display Groups or Sites as a data source.
C
Report Period
The time frame which the Report will evaluate.
D
Report Title
Used to easily identify what this Report Profile is being used for.
E
Include All Display Groups/Sites
Check to include all Display Groups in

Note: Field disappears when Report Grouping set to Site.

F
Display Groups/Sites to
The Display Groups/Sites this profile will report on. Can specify selections using Include or Exclude modes.

Note: Can allow Sites or multiple Display Groups depending on the Report Type selected.

G
Scheduled
Automatically generates a report on the scheduled start day and each period after.
H
Scheduled Start Date
The first date your report is scheduled to run.
I
Email Recipients
The Email addresses you wish a copy of the scheduled report to automatically be sent to.
0
of
0
users found this section helpful