MyEyedro User Guide v5
3.2.
Base Load
The Base Load tool provides the minimum power demand value for the past specified period.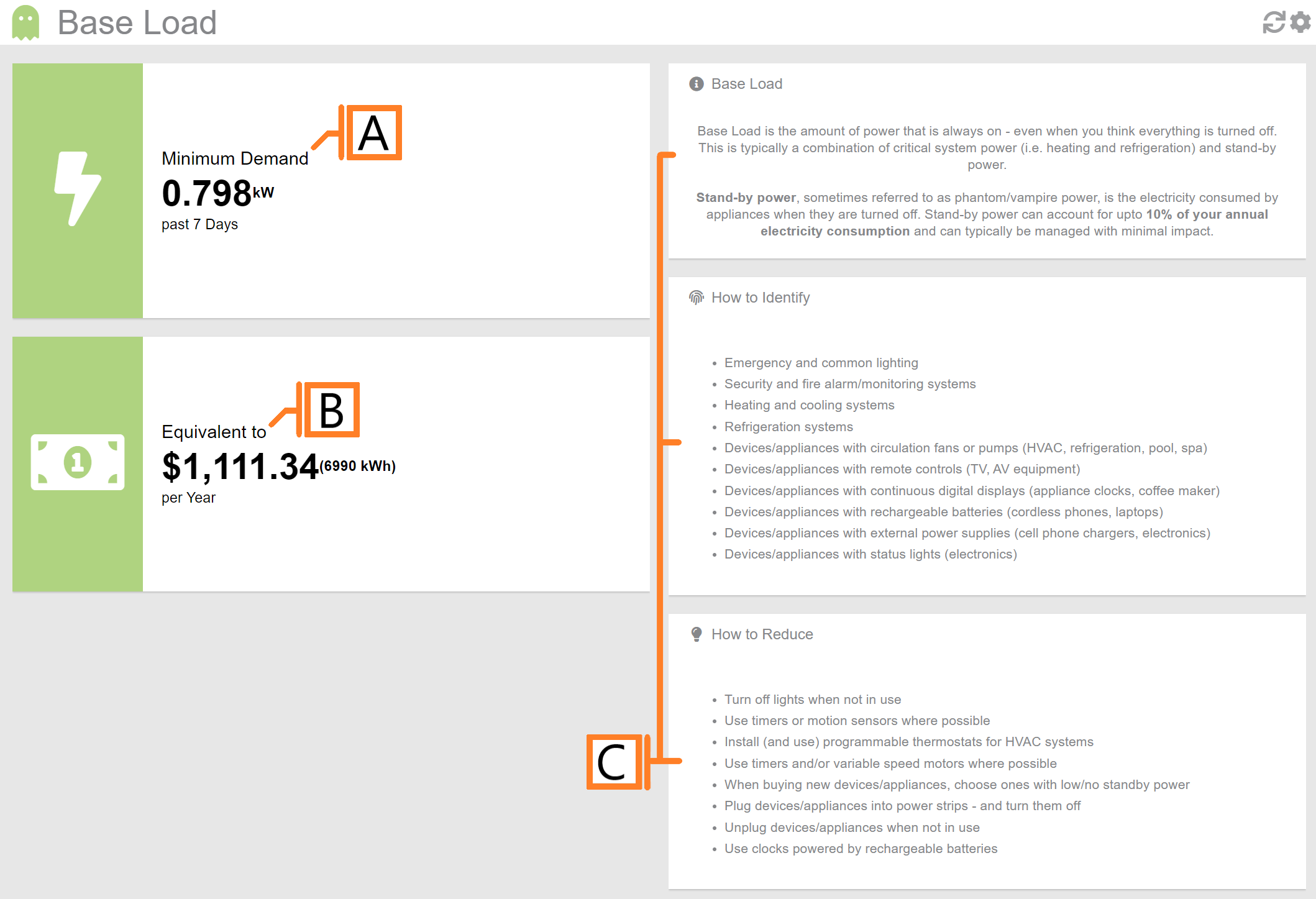 | | | |
| --- | --- | --- |
|   | Field | How It's Used |
| A | Minimum Demand | The minimum demanded recorded by this Display Group over the last week. |
| B | Equivalent | The equivalent cost for sustaining this base load for one year. |
| C | Info and Tips | Tips on identifying and reducing base load. |
Additional Options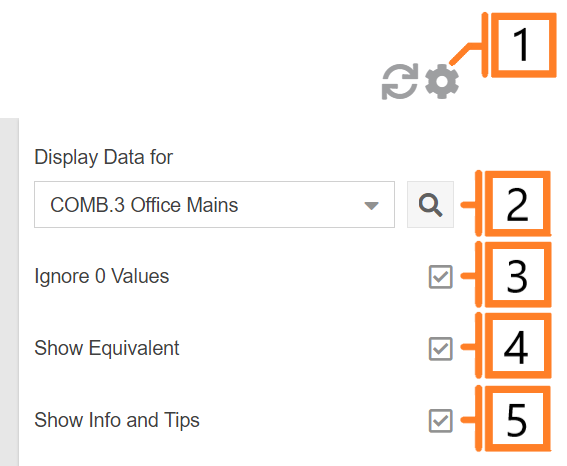 Plugin Refresh Button to update the data and visuals on screen, Options Button to expand the options panel.
Specify which Display Group data should be displayed for by selecting the appropriate Display Group from the "Display data for" dropdown menu.
Check to ignore wattage readings of 0 when considering minimum demand.
Show estimated annual electricity cost for minimum demand. The average hourly rate is calculated from your last year of consumption and billing.
Show/hide additional information and tips for utilizing the plugin.
2
of
2
users found this section helpful