MyEyedro User Guide v5
2.4.
Bills
The Bills plugin displays summaries of estimated costs and billing information (based on the currently active Bill Profile) for all sensors of a specified Display Group.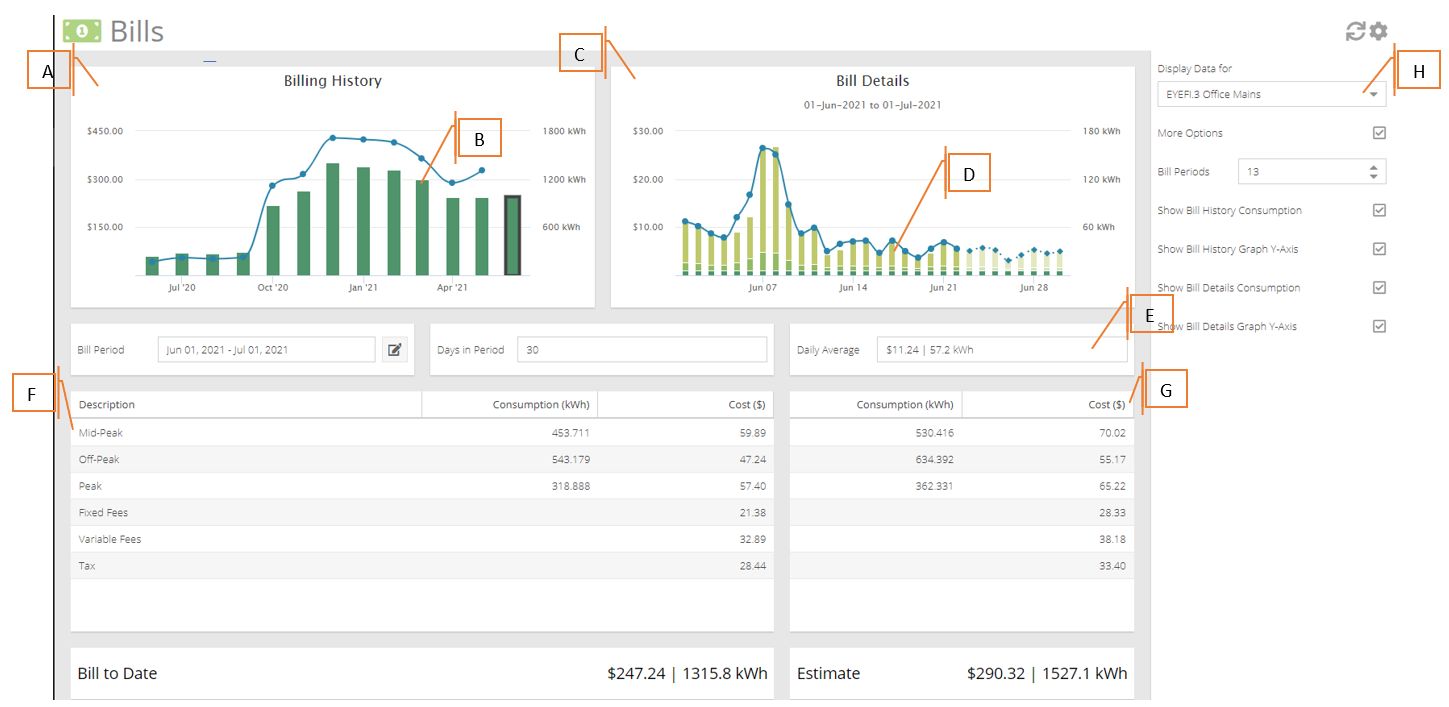 | | | |
| --- | --- | --- |
|   | Field | How It's Used |
| A | Billing History Graph | Displays total consumption of the last several billing periods. |
| B | Billing Period | Click on a specific Billing Period in the Summary Graph to retrieve details for that particular period. |
| C | Daily Cost Graph | Displays total cost information for each day in the selected Billing Period. If displaying the current period, this graph displays projected costs. |
| D | Electricity Cost Details | Hover over any of the columns to retrieve the cost breakdown details for that day. |
| E | Bill Period Statistics | Statistics from the selected Billing Period. |
| F | Charges (To Date) Summary | Displays consumption totals and Bill to Date costs based on rates provided in Rate Settings. Click on the  button beside each header to view a detailed breakdown. |
| G | Bill Estimate Summary | If viewing current Billing Period, displays summary for projected costs. |
| H | Display Groups | Select the Display Group for which to display information. |
Additional Display Options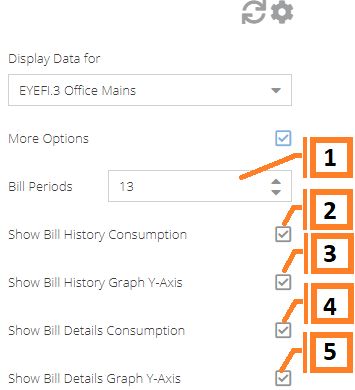 Specify the number of bill periods you want the Bill plugin to show.
Toggles the historical consumption on the billing history graph.
Toggles the Y-axis on the billing history graph that shows the kilowatt hours and cost.
Toggles the Bill Details graphs consumption data on the y-axis
Toggles both sides of the y-axis on the bill details.
Mobile View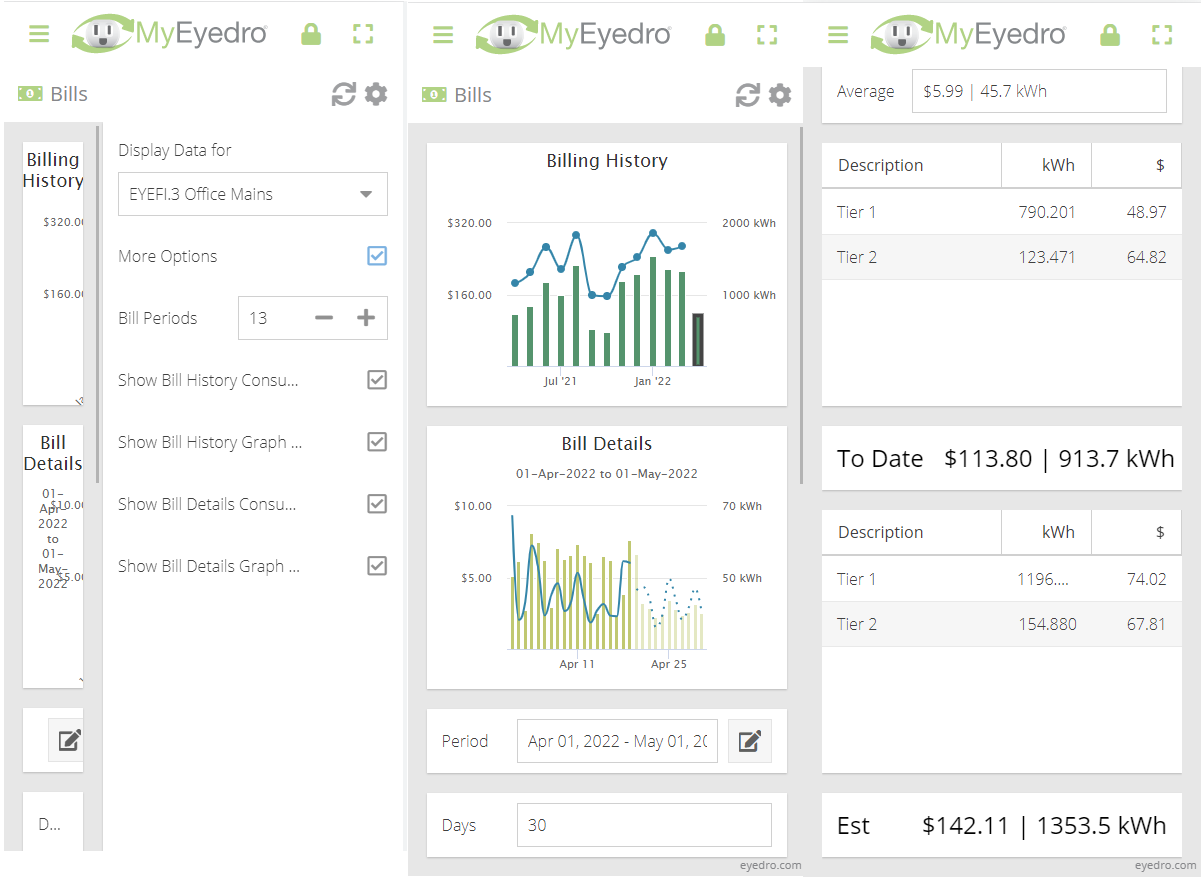 1
of
2
users found this section helpful