MyEyedro User Guide v5
4.4.
Device Configuration
The Devices configuration page is used to add and remove Devices associated with your user account, view Device status, edit Device settings, configure various alerts, and link a license key to your Device.
A Device is a physical or virtual device containing one or more sources of data (i.e. sensors).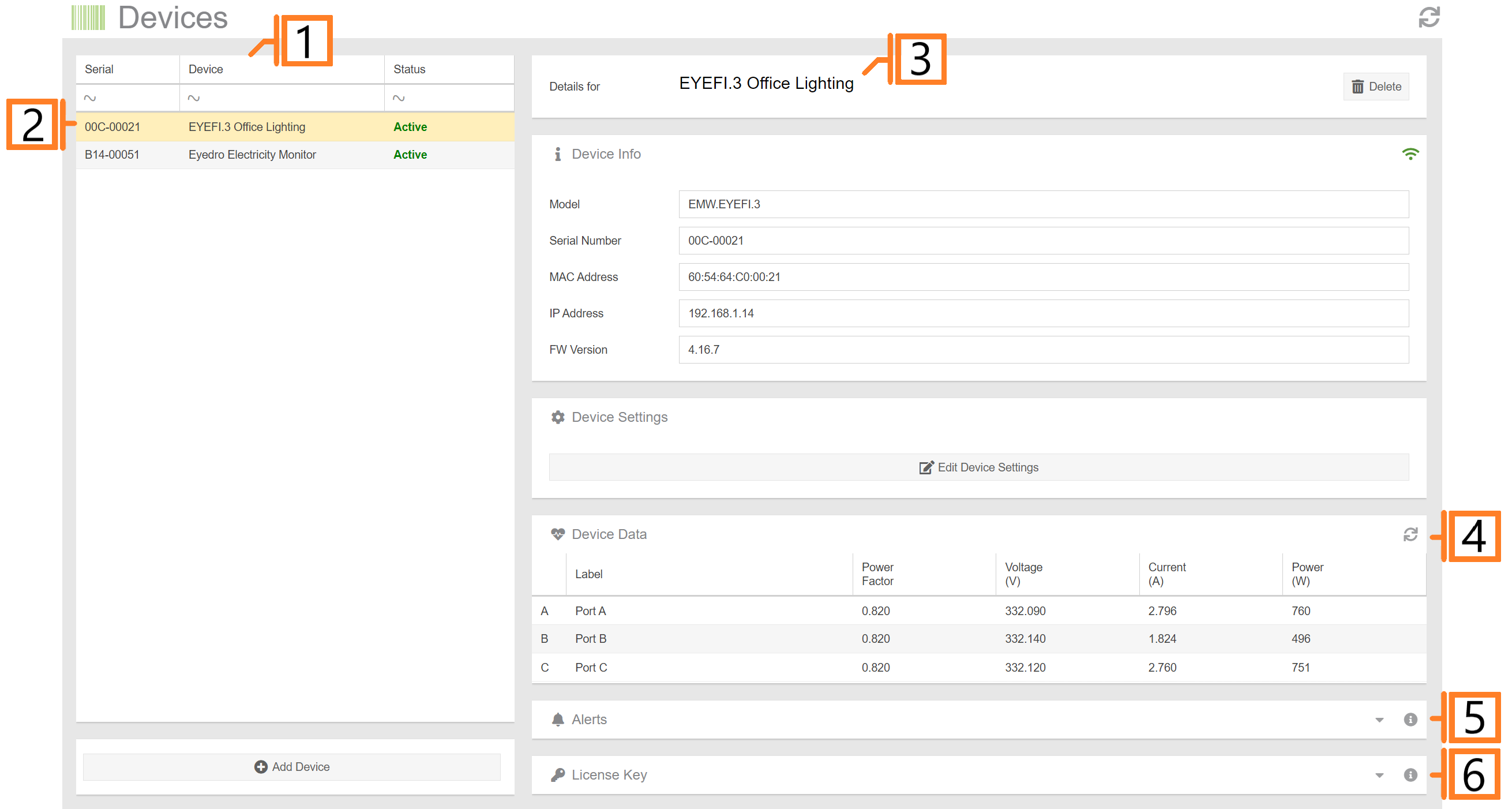 Field
How It's Used

1

Device List
The list of Devices associated with your user account.

2

Device Entry
A Device listing with corresponding serial number, user defined label, and status. Active devices are actively communicating with MyEyedro Servers while inactive devices have not communicated for several minutes.

Note: It takes approximately 5 minutes for a device to go from active to inactive.

3

Device Details
Displays details for the currently selected Device.

4

Device Data
Displays real-time measurement data from each port of the currently selected Device.

5

Alerts
Configure lost communication and restored communication email alerts for the selected device.

6

License Key
Link a MyEyedro Pro license key to your device enabling advanced features within the MyEyedro web application.

Note: A license key is not required to claim your device or utilize standard MyEyedro functionality.
2
of
3
users found this section helpful