MyEyedro User Guide v5
4.3.2.2.
Edit Bill Profile
Should something change, and you wish to alter some of the information in you bill profile, you can edit them as long as you own the profile. Start by selected the bill profile you wish to edit, and then click the edit bill profile button in the bill profile settings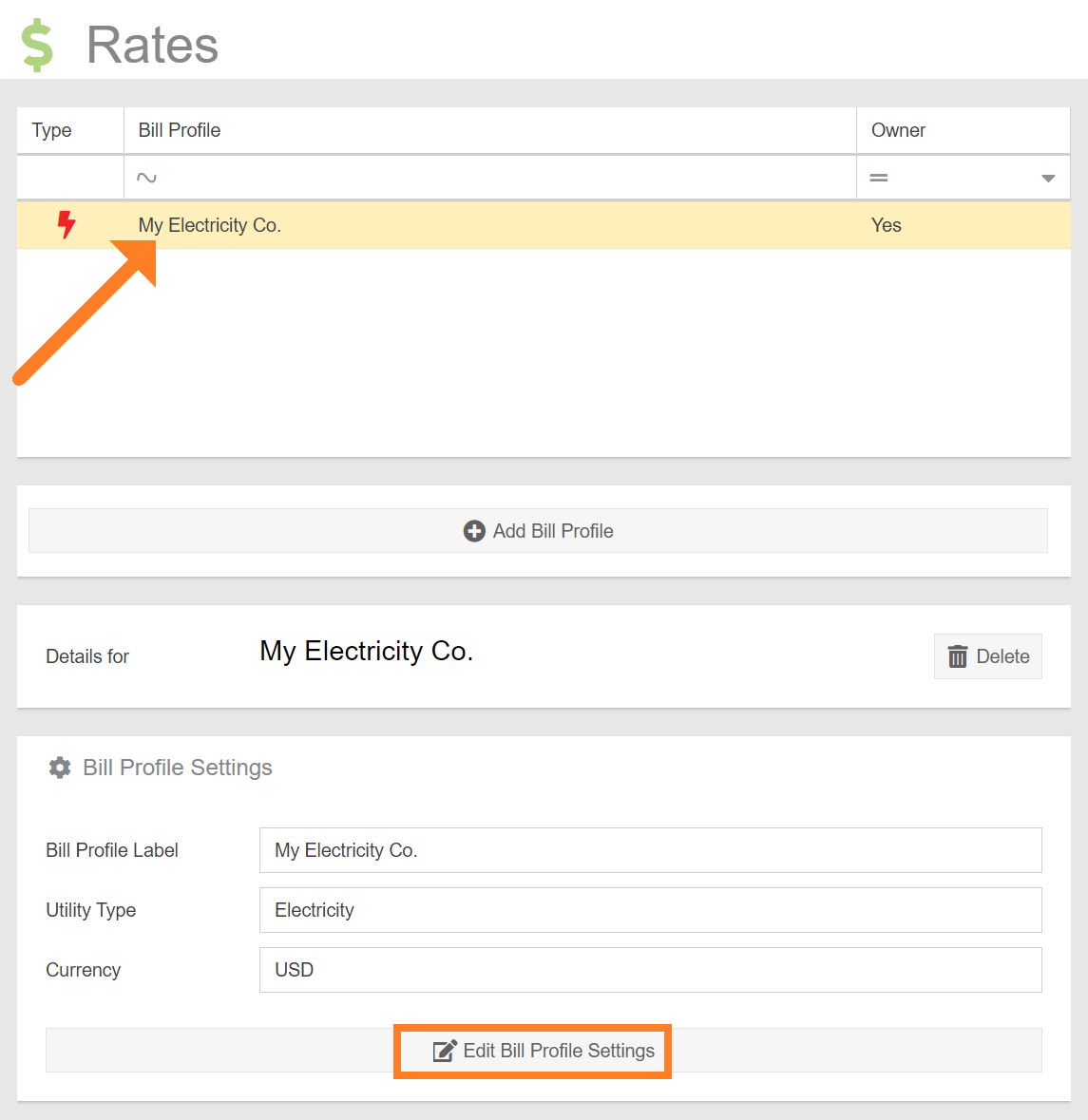 Once you have clicked the edit button, the Edit Bill Profile dialog will appear.

| | | |
| --- | --- | --- |
|   | Field | How It's Used |
| A | Bill Profile Label | Required. The bill profile label is used to easily identify what the profile is being used for. |
| B | Utility Type | Required. This drop down is used to identify what utility this bill profile is for. |
| C | Currency | Required. This drop down is used to select the appropriate currency to display billing and cost information. |
| D | Cancel Button | If, for what ever reason, you do not wish to edit this bill profile, you can click this button to stop the process. |
| E | Submit Button | When you have entered the bill profile information, click this button to edit the bill profile. |
0
of
0
users found this section helpful