MyEyedro User Guide v5
4.2.3.
Edit Site
if you move or realize you had made a mistake while setting up the site information, you can always update your sites by going to the Site Configuration page and editing the site you wish to change.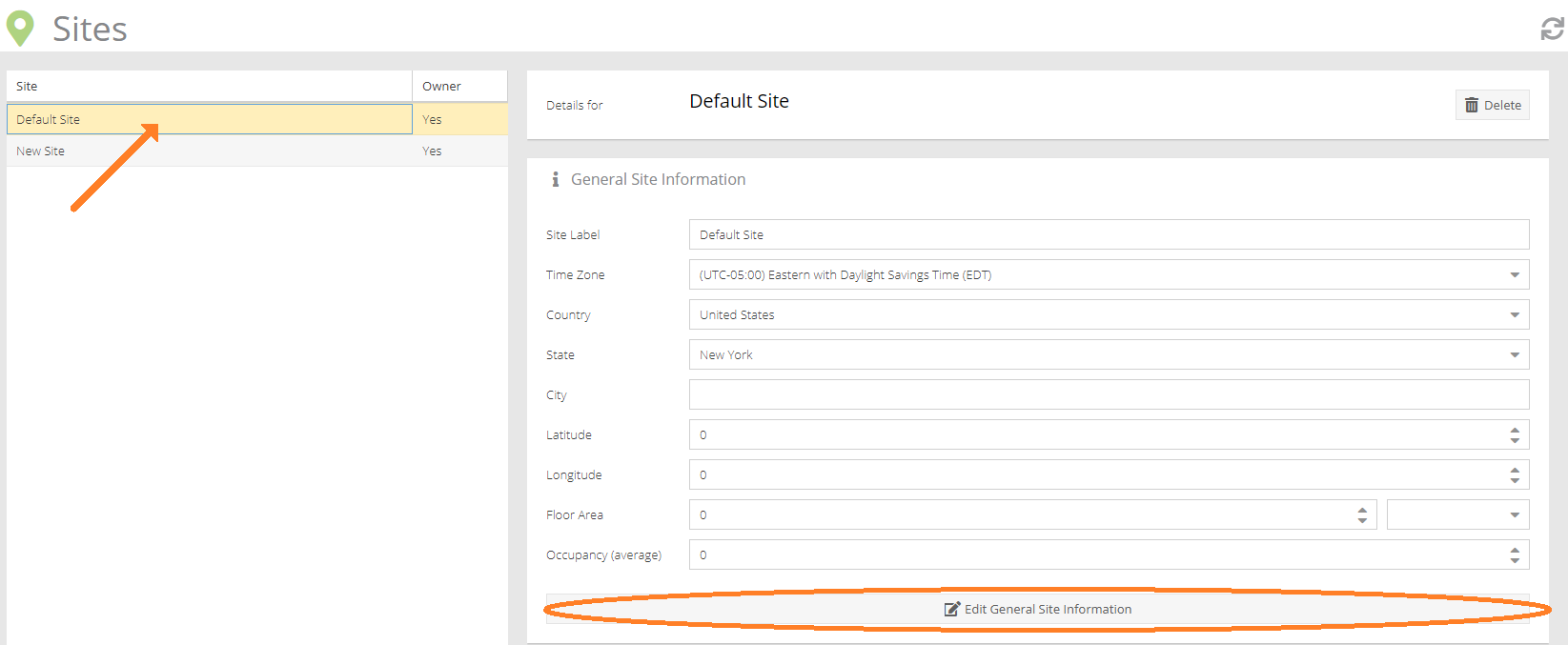 Under Site List select the site you'd like to edit (You'll know its selected as it'll be highlighted). Once selected, Under General Site Information click 'Edit General Site Information'.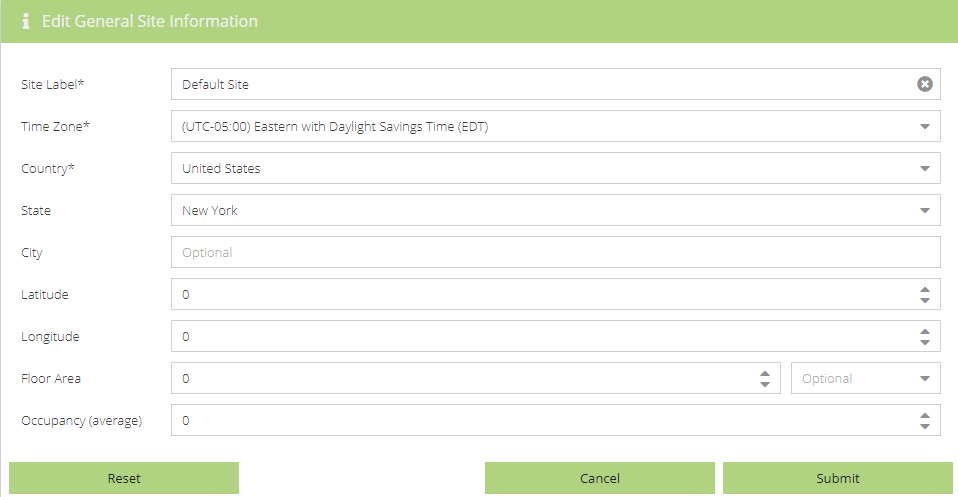 Once you're satisfied with the edited information, click 'Submit' and your newly edited site will be updated.
1
of
1
users found this section helpful