MyEyedro User Guide v5
1.3.
Signing Out of MyEyedro
When you are finished using the site or should you need to log into a different account, you can log out by using the log out button that is shaped like a lock in the right hand corner of the screen.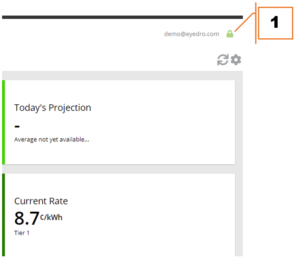 From within the MyEyedro client, click on the green "Lock" button (top right corner next to email).
This will automatically sign you out and bring you back to the Sign In page.
NOTE: You will automatically be signed out of your account when you close your browser or after several hours of inactivity.
3
of
3
users found this section helpful