Samsung SmartThings Integration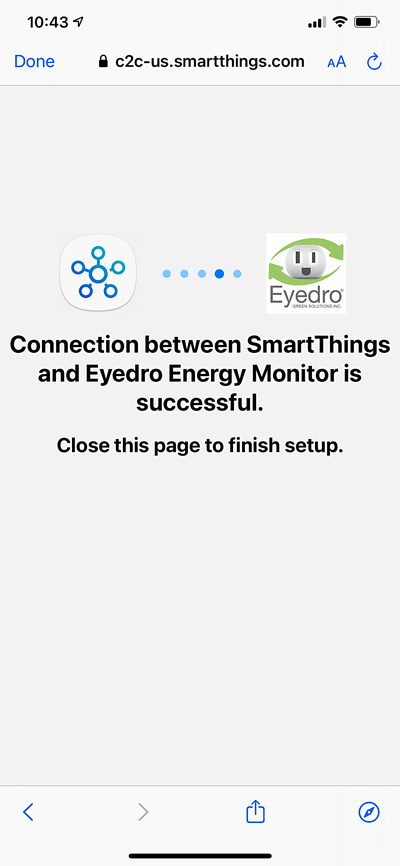 Samsung SmartThings linked with MyEyedro account
Energy Monitoring Made Easy
Eyedro's MyEyedro cloud service is compatible with the Samsung SmartThings mobile app.
Integration allows a SmartThings user to connect their MyEyedro service to see their power usage and usage history with timestamps through the app.
The Samsung SmartThings app allows you to use the SmartThings Power Meter.  With the SmartThings Power Meter you have the ability to monitor the live power usage of each of your MyEyedro display groups, plus access a history of the changes in your power usage.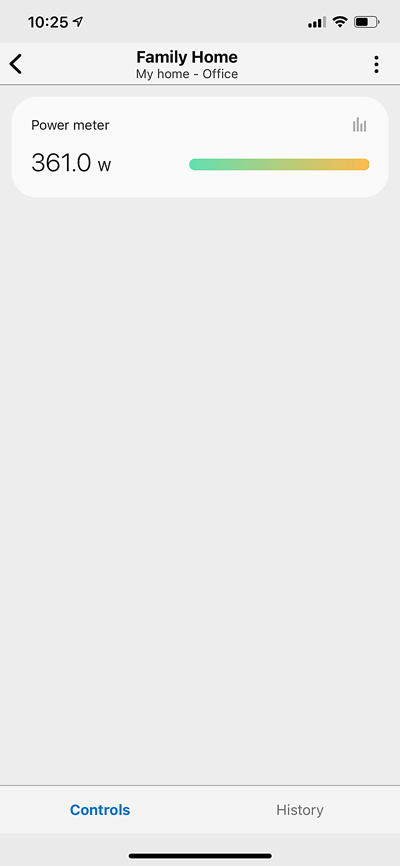 Eyedro Data in the Samsung SmartThings Power Meter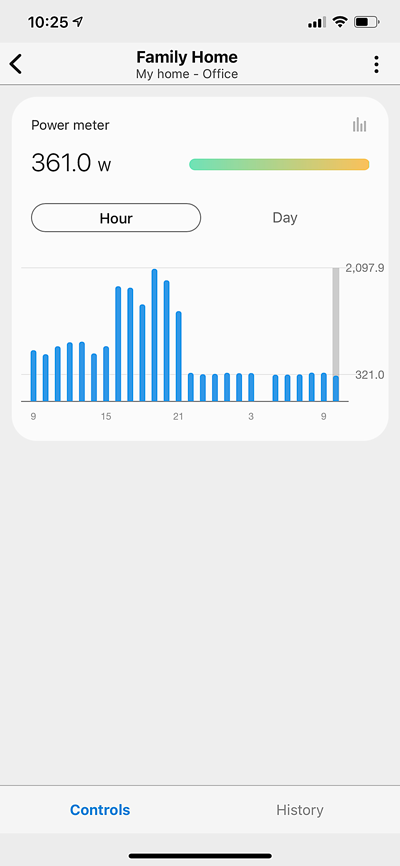 Eyedro Data in the Samsung SmartThings Power Usage Graph
 Other Solutions include:
Air Conditioning and Lighting rebates
Adding EV Chargers to your Condo