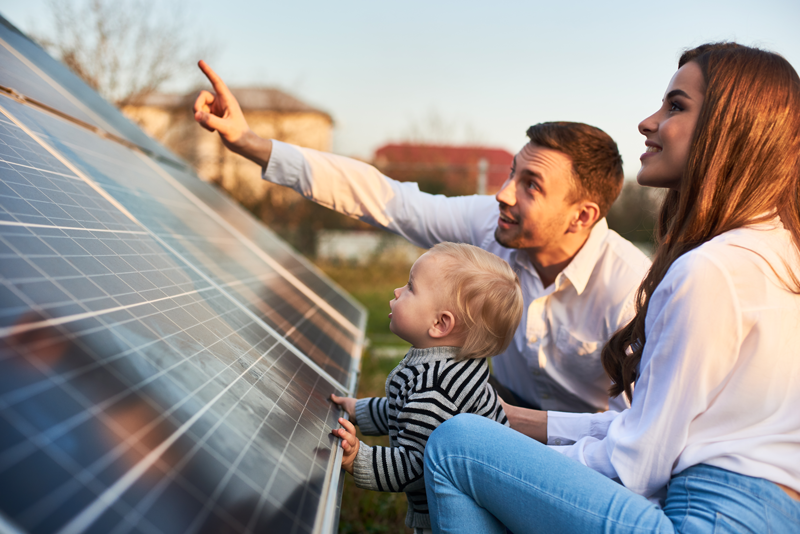 Energy Monitoring Made Easy
Maximize Your Solar Investment
Solar Energy Monitoring ensures that you will get the greatest benefit from your solar investment.  An Eyedro Solar Energy Monitor allows you to measure your solar generation and grid consumption all from within Eyedro's MyEyedro cloud interface.
Features of the Eyedro Solar Energy Monitor:
Responsive web-based interface
Instantaneous data plus historical data
Net Meter plugin provides a comprehensive view of your current and historical generation vs. consumption data
Bills data can be customized with common utility rates structures
Customizable with current sensor sizes from 5A to 200A suitable for most residential applications (larger current sensor sizes also available)
Manage multiple Eyedro devices from a single MyEyedro cloud account
Reports can be generated and sent to your email automatically
Alerts can be set to notify you by email in the event of internet or power outages
Export your raw data to Excel on demand
True power measurement with Eyedro EYEFI models – current, voltage, power factor
Quick, non-invasive installation

Cloud-Based Intelligent Software & Reports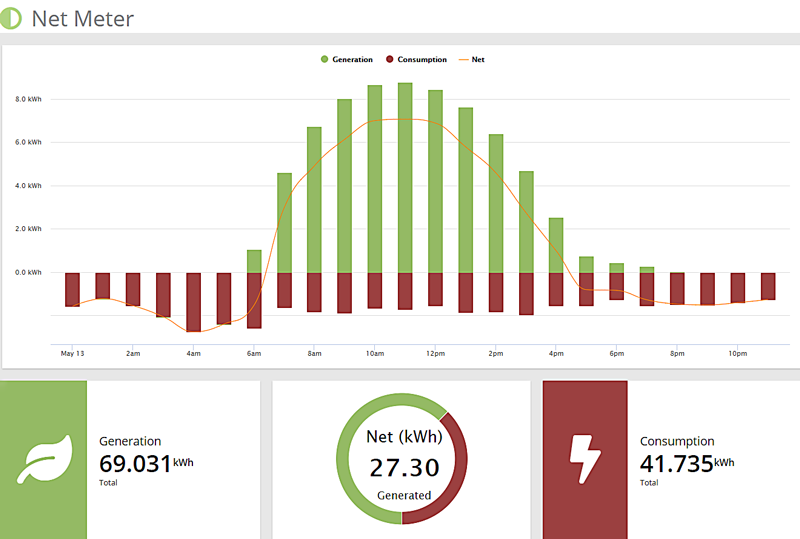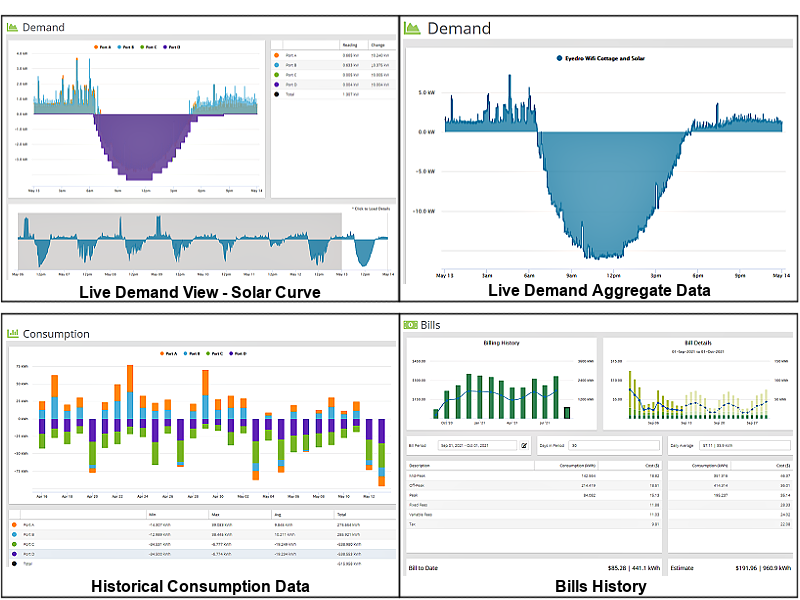 Need to monitor just your solar output or net metering at your main panel?  The 2 sensor Eyedro EYEFI-2 is perfect for either application.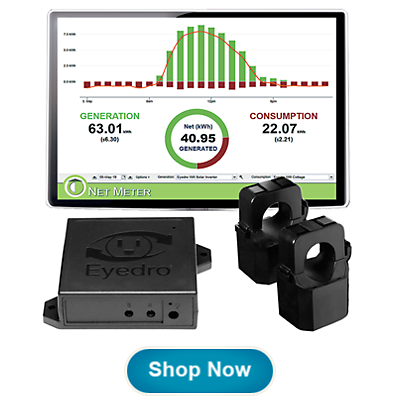 Contact us for more details:
888-440-7610
Other Solutions include:
Air Conditioning and Lighting rebates
Adding EV Chargers to your Condo