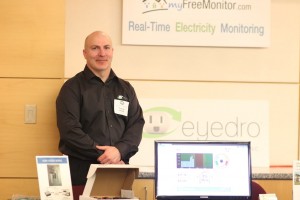 In May 2014, Eyedro had the privilege of attending the White House Energy Datapalooza event in Washington, DC. The annual forum gives hundreds of like-minded innovators, thought-leaders and key decision makers the opportunity to collaborate and showcase ideas about energy data standards and applications.
Eyedro joined over 40 other technology innovators to highlight how open access to energy data, combined with innovative technologies, can be used to tackle some of the most pressing social, environmental and economic issues facing North America today.
So What is Energy Data?
Traditionally, information about your energy use (a.k.a energy data) arrives from your utility provider in the form of a bill at the end of a set usage period. It's a high level summary which typically includes: total amount of energy used, price per unit consumed (usually kilowatt hours) and some additional fees or taxes. The problem with this model is that you only see your consumption and costs after the fact, making it nearly impossible to make in the moment decisions to reduce or change your usage.
This is exactly the problem that spawned the development of technological solutions in both the private and public sector. Smart Meters, which automatically collect and transmit energy data back to your utility provider, are replacing traditional gauge meters across North America. Similarly, devices like Eyedro's Real-Time Electricity Monitors, collect energy data and can be installed by consumers without the help of a utility provider.
Why is Open Access to Energy Data So Important?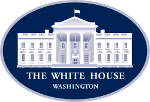 With millions of Smart Meters and Energy Monitors now collecting energy data, we are sitting on an untapped goldmine of information that, if used intelligently, has the potential to revolutionize how we produce and consume energy. Eyedro is helping tap this resource by taking part in new initiatives, such as the Green Button Initiative. Green Button, a part of the White House's Energy Data Initiative, seeks to standardize and liberate energy data.
Working together, utility providers and technology innovators, like Eyedro, are creating tools that give consumers easy and secure access to energy use information from devices like smartphones and desktop computers. Combining energy data with innovative technologies, like real-time monitoring, is important because it allows us to find powerful solutions to vital problems like climate change, energy supply and rising costs – just to name a few.
As it Turns Out, Knowledge Really is Power
With access to real-time energy data it is becoming easier for consumers and businesses across North America to understand how they are using and saving energy. Empowering consumers with this knowledge means they have the ability make smart choices, and in the end helps:
Reduce Energy Waste
Cut Energy Costs
Minimize Environmental Impact
Utility Providers Meet Energy Demands
Gone are the days where, if your bill seems high, you have to think back on the last month or two and remember every possible detail. With tools like Eyedro Real-Time Electricity Monitors, energy management is as simple as reaching for your smartphone, seeing your actual energy use, and taking action – before you get stuck with the bill.
Looking for Real-Time Energy Management Solutions?
If you're interested in real-time energy monitoring for your home or business, we're here for you. Head on over to our products page to get started now.