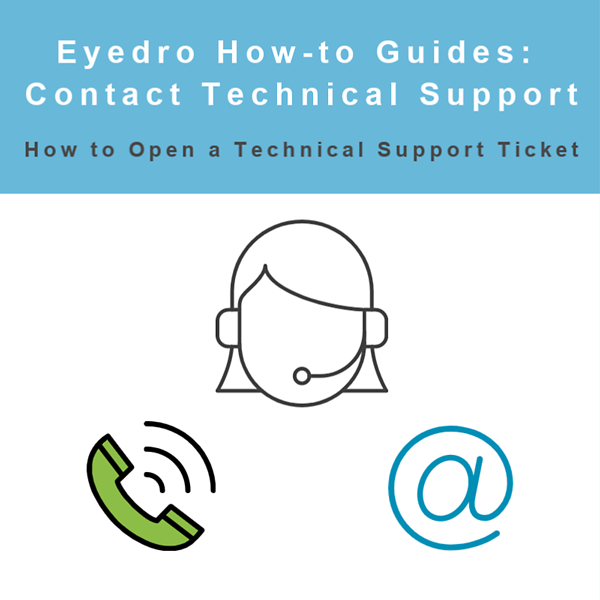 How to Contact Eyedro Technical Support
Purpose:
To explain how to contact Eyedro Technical Support to get Eyedro hardware or MyEyedro software issues solved in a quick and efficient manner.
Instructions:
Before you contact Eyedro Technical Support Email, make sure that the device in question is still plugged in, as sometimes plugs get knocked out when someone uses the outlet for another device.
Make sure you have the serial number/s of the device/s affected by the issue handy. This ensures that you won't receive a response asking for a My.Eyedro.com account and/or serial numbers affected, thus increasing the time taken to resolve your issue. The device serial number is located on the label of each black module (see example below).
Read the MyEyedro User Guide and Eyedro Product Guides first. Troubleshooting information can be found in the Eyedro Product Guide. Troubleshooting charts can also be found in the Eyedro Support menu. The manuals contain answers for common issues and often can be used to help you troubleshoot the issue yourself. Depending on the volume of contacts Tech Support may take one to two business days to respond to a ticket.
Technical Support is available to respond Monday to Friday, 9 to 5 Eastern.  Any support requests made outside of this time will typically be addressed within one business day.
If you have not received a response in a timely manner, make sure you check your email's spam folder as many email programs will incorrectly identify corporate responses as junk or spam.
For more information:
To contact Eyedro Support:
Via web: Contact Us