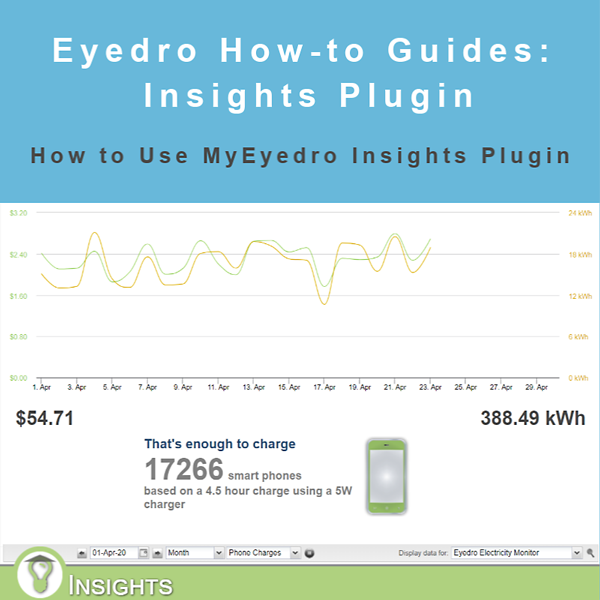 How to Use the Insights Plugin
Purpose:
To explain how to use the Insights plugin in My.Eyedro.com. Note that you will need to have set up your rates to get the most out of this plugin. Please review How to Set Up Your Rate Profile for a refresher on this subject.
Instructions:
Click on the icon in the lower left of the screen (this is the Plugin menu).
Select Insights.
Select the Display Group you want to use from the dropdown menu.
Select the date(s) you wish to view using the date picker.
Select the time interval that you wish to see from the dropdown menu, the options are single day, week, and month.
Select which Insight you want to show using the dropdown menu.
You can set the display to cycle using the play button.
You can add Insights by clicking on the Edit Insights button.
You can name, set the values, upload an image, activate, and remove insights on the Edit Insights page.
To return to the main screen of the plugin, click the Return to Insights button.
The graph has cost on the left, consumption on the right, and either time of day or days on the bottom depending on the display selected.
A summation of cost is shown on the left, and a summation of consumption is shown on the right.
You can hover your mouse on a point on the graph to display either that hour's cost and consumption if Day is selected, or that day's cost and consumption if Week or Month is selected.
For more information:
To contact Eyedro Support:
Via web: Contact Us