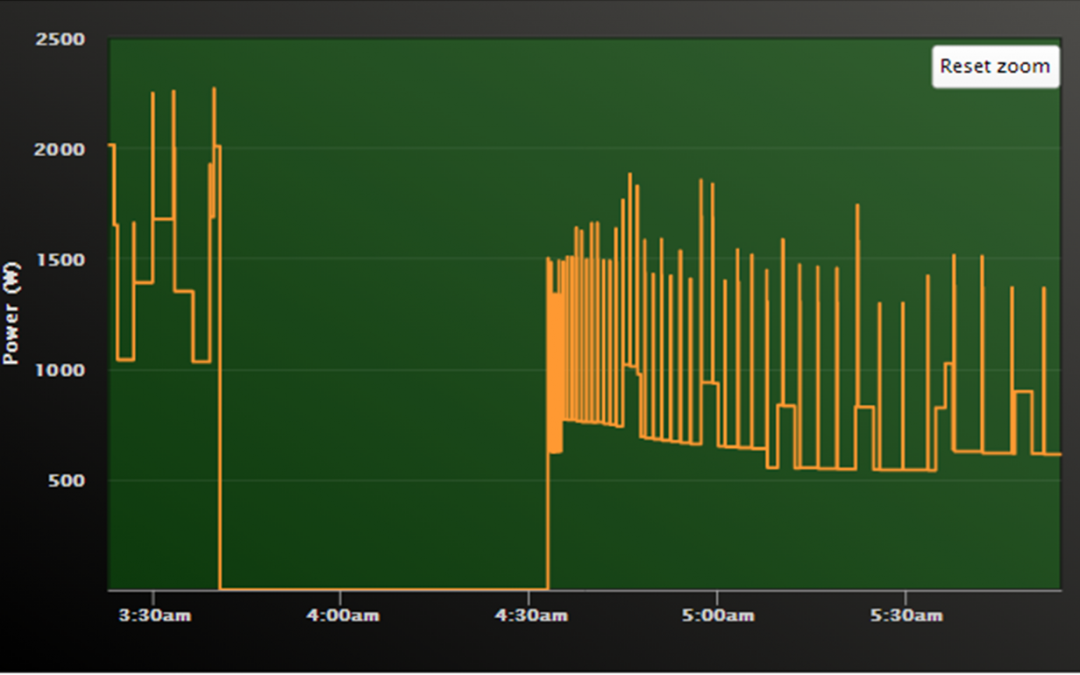 Eyedro Remote Electricity Monitoring Can Alert You to Potential System Failures in Your Home
With Eyedro's remote electricity monitoring capability it is possible to protect the assets in your home even when you are on vacation.
The MyEyedro screen capture below shows the electrical signature of a home owner's sump pump.  The signal dropped out during a severe weather event.
The home owner was sent an email alert of a power failure and subsequent restoration of power. This is significant because the home owner was out of the country at the time.
When the home owner checked his MyEyedro account, he could tell by the waveform created that the sump pump was working very hard to catch up after the power was restored.
Because the home owner received an Eyedro power failure alert and was able to monitor the situation remotely, there was time to contact a neighbour and prevent the possible burn-out of the sump pump motor and subsequent basement flooding.
Eyedro real-time electricity monitoring systems with cloud based software – monitor and protect your home no matter where you are in the world.
Let Eyedro help you keep an eye on your Hydro!