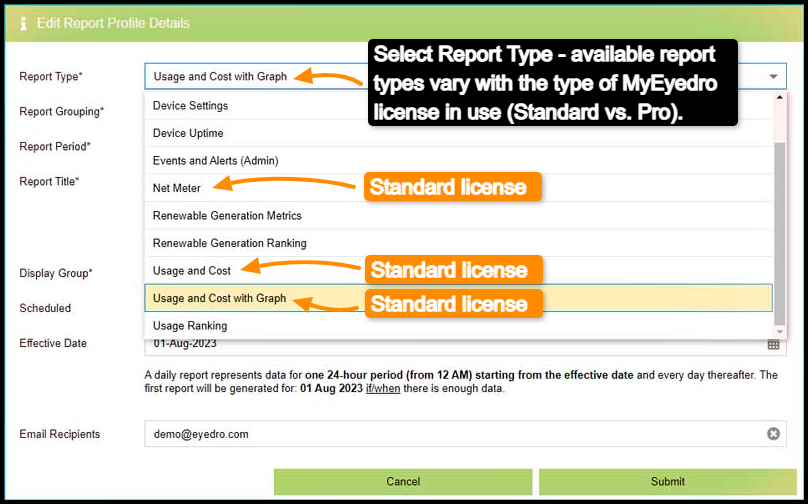 MyEyedro Reports Configuration
With MyEyedro you have the ability to generate reports in Daily, Weekly, Monthly, Quarterly or Annual time intervals.
Reports can be scheduled to run automatically or they can be run one time (unscheduled).  You can set Reports to be delivered to you by email and also share to additional email addresses.
There are direct links from the MyEyedro cloud pages to the MyEyedro user guide for help on any of the Configuration menu items.

Create automatic Daily, Weekly, Monthly Reports
Set reports to automatically be delivered by email
Share reports with multiple email recipients
MyEyedro Reports Configuration Settings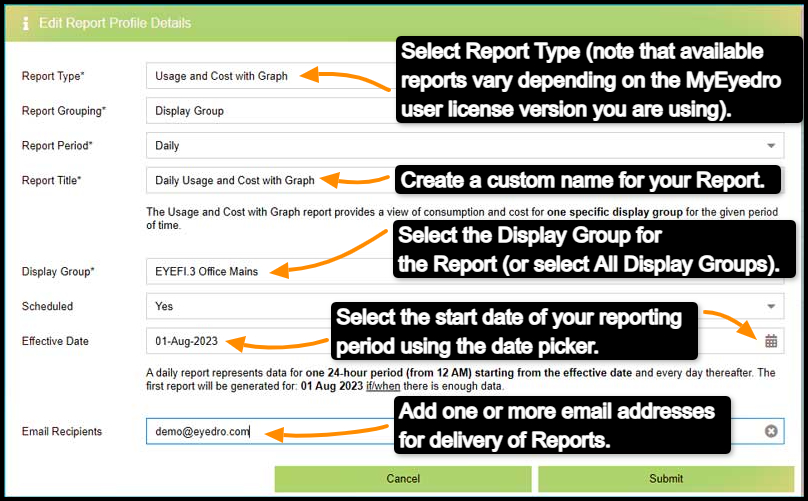 MyEyedro Report Type Selection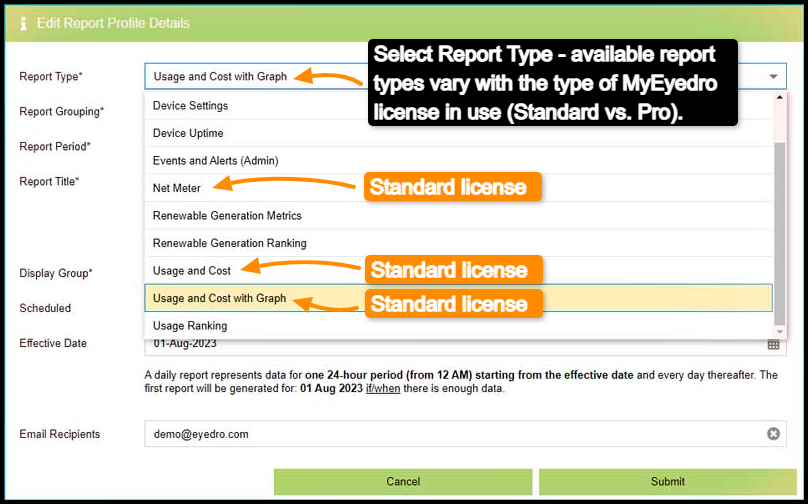 MyEyedro Report Time Period Selection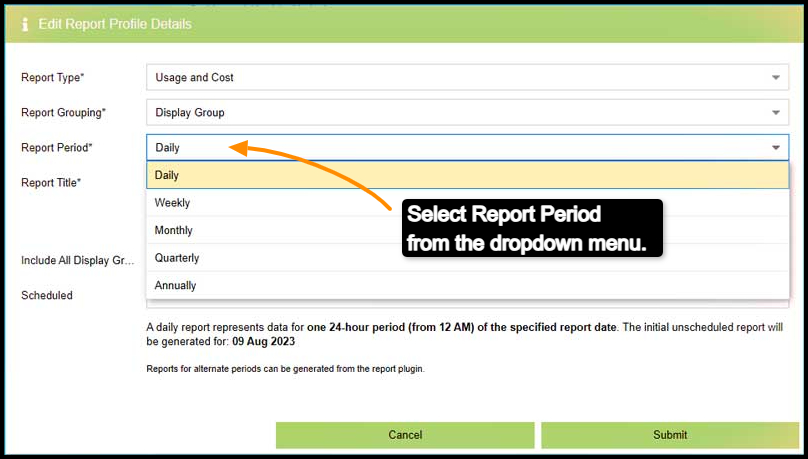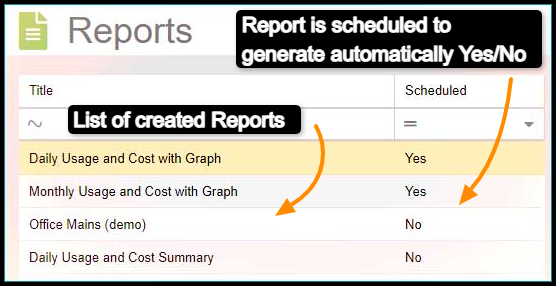 Energy Monitoring Made Easy