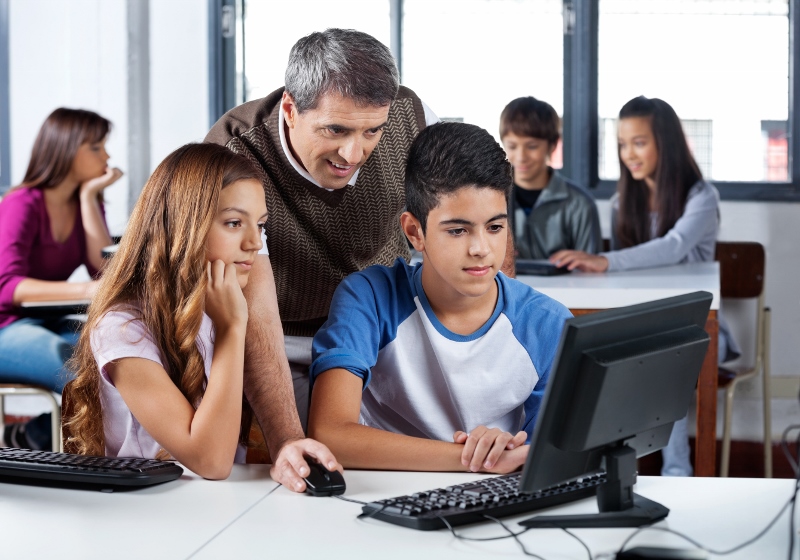 If you graduated high school before 2010 and don't have little ones, then it's probably been a while since you've roamed the halls of your local public schools. And if you're curious about how the next generation of energy users are learning about conservation today, then you'll want to keep reading.
This past year, Avon Maitland District School Board (AMDSB) began rolling out new energy management initiatives in accordance with the Ontario Green Energy Act (legislation calling on all Provincial public institutions to plan and execute energy conservation strategies).
With the goal of managing their schools in the most eco-friendly way possible, AMDSB wanted an easy-to-use, cost-effective solution to monitor and control energy consumption across 40+ buildings. Today, Eyedro's Real-Time Electricity Monitors are helping AMDSB see how much energy is being used in individual schools, as well as cumulatively across the entire Board– all in real-time.
But AMDSB isn't stopping there. While real-time electricity monitoring is now helping the Board make informed energy management decisions (resulting in a projected savings of $100,000+ in the first year alone), AMDSB is going a step further, proactively using electricity monitoring as a teachable moment.
In May 2014, AMDSB met at South Huron District High School for C.L.A.Y. 2014, a student conference teaching students about environmental stewardship. Students participated in eco based team building exercises, learned about real-time energy monitoring with Eyedro's monitoring tools, and discussed ways to make schools even more environmentally friendly in the future.
As students begin returning to schools this fall, AMDSB will continue to integrate real-time energy monitoring into classroom activities, setting a great example for other institutions and families embarking on energy conservation initiatives of their own.
Looking for Real-Time Energy Management Solutions?
If you're interested in real-time energy monitoring for your home or business, we're here for you. Head on over to our products page to get started.