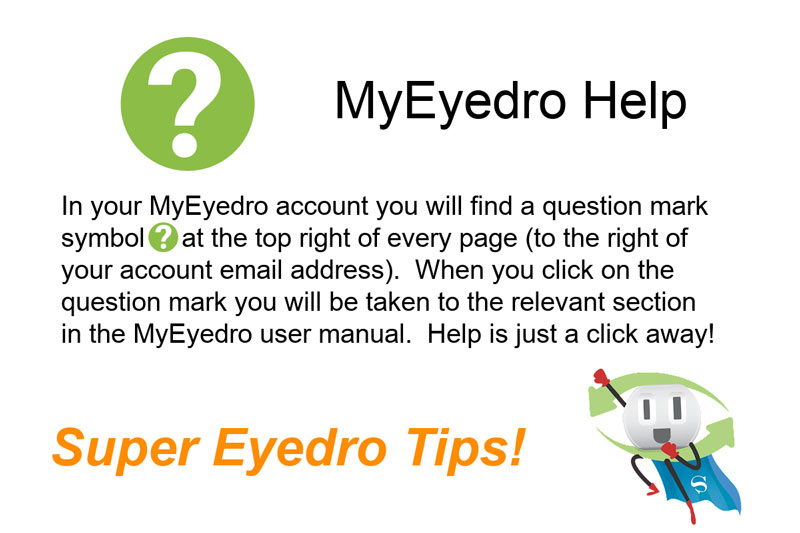 Did you know that MyEyedro has an extensive User Guide to help you with any section of the platform? Whether you need cloud support for plugins, configuration, or tools, simply click on the ? icon at the top right of the page and you'll be directed to the corresponding section in the MyEyedro User Guide. The MyEyedro User Guide provides step-by-step instructions and helpful tips to make your experience with MyEyedro easy and efficient. 
Help is just a click away!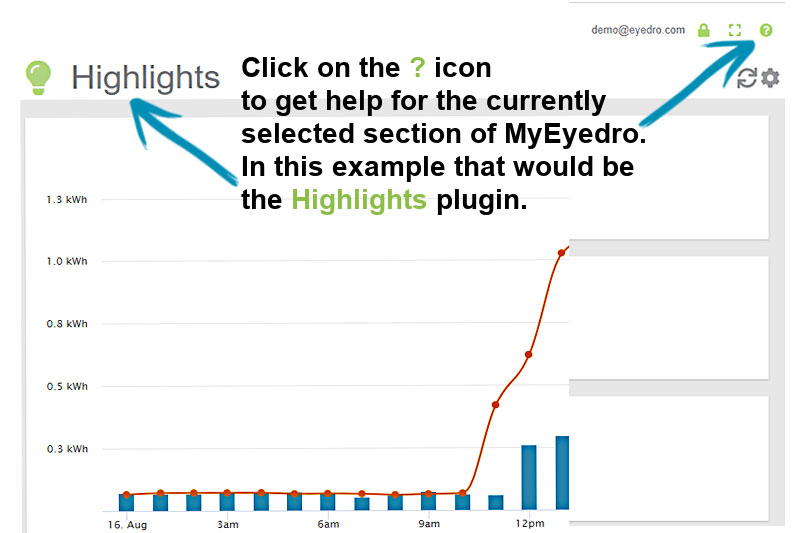 Click on the ? symbol.
You have now been directed to the Highlights plugin information in the MyEyedro User Guide: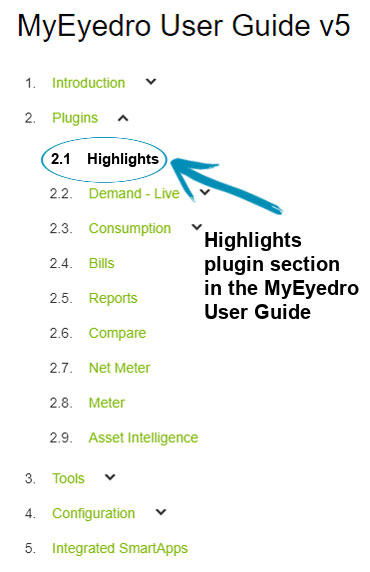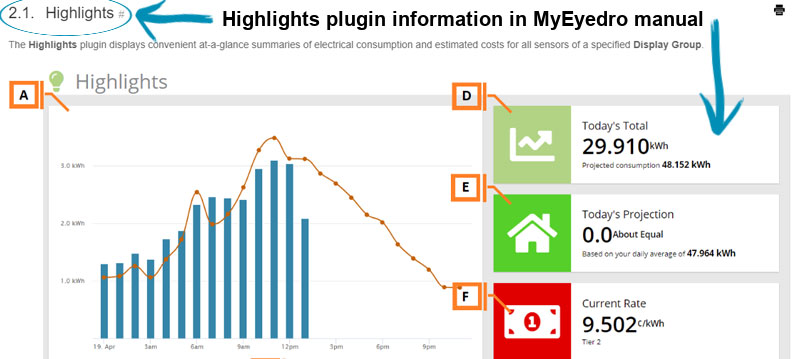 In addition to the direct cloud support links from your MyEyedro account to the MyEyedro user manual, there are also informative video tutorials, articles, and Eyedro FAQs.
Energy Monitoring Made Easy