MyEyedro User Guide v4
5.2.4.
Editing a Device-v4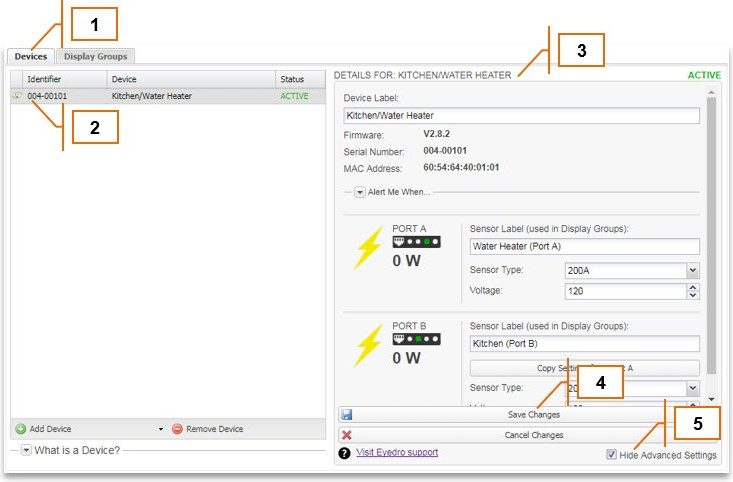 Open the Devices tab in the Device Settings.
From the Device List, highlight the Device to be configured.
The selected Device's details will be populated in the Device Details and Settings Area in the right side of the screen. Make any necessary changes.
Click the "Save Changes" button to save any changes made.
Optional: additional settings are available if you uncheck "Hide Advanced Settings".
NOTE:  For more information on how each Device can be configured, please refer to Appendix B.
0
of
0
users found this section helpful