MyEyedro User Guide v4
4.6.
Sharing Tab-v4
#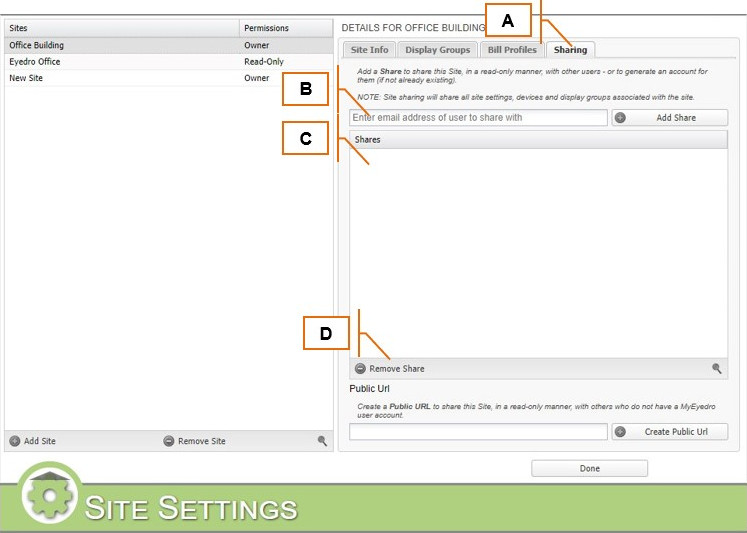 Field
How It's Used

A

Sharing Tab
Click on the Display Groups tab to see a list of Display Groups associated with a particular Site.

B

Email Share
Entering an email address in this field shares (read-only) all Site information—including Site settings and all associated Devices and Display Groups—with another user. Users will see all shared Display Groups in the Display Group List under Device Settings, with the Owner column set to "No".

NOTE: Sharing with a non-existent user account will create one. A welcome email with a temporary password will be sent to the email address entered.

C

Shares List
Lists all existing shares associated with a particular Site.

D

Remove Site Share
To remove the Site share, highlight the username from the Shares List and click "Remove Share".
NOTE: All Display Groups in the account will be shared with the other user. If there are Display Groups that you do not wish to share, it is recommended that you create a Display Group share from the Device Settings page instead.

Was this helpful?
Yes
No

Suggest edit
Last updated on 16-May-2022
0
of
0
users found this section helpful